Divorce Lawyer in Melville, NY
Divorce is a difficult process, there's no question — it can be emotionally and financially draining for both parties involved. A divorce lawyer can help you navigate the legal, financial, emotional, and logistical aspects of your divorce to make it as smooth as possible.
Some of the common reasons people divorce in the Melville area are:
Monetary issues
Adultery
Falling out of love
Divorces are complicated legally because there are so many factors that need to be considered when dividing assets, debts, property rights, child custody issues, and more.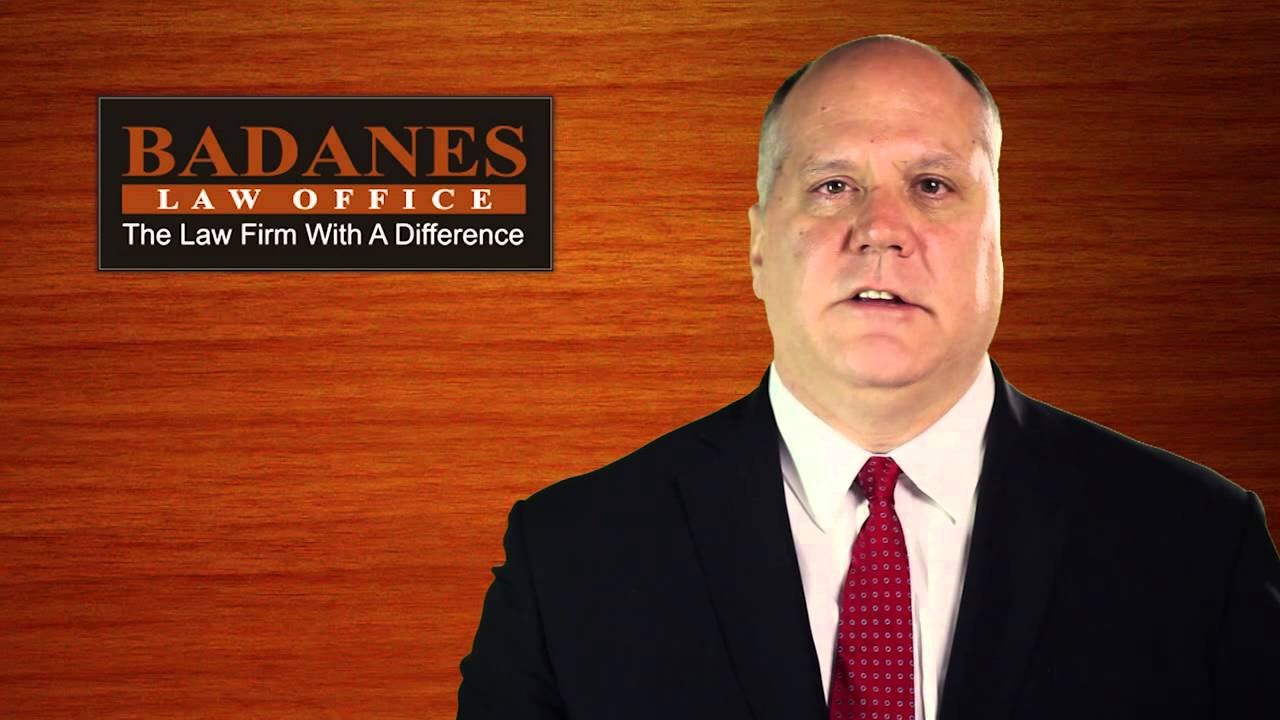 Divorce lawyers like David P. Badanes, Esq. provide the counseling and support needed to guide you through this complicated process with clarity and confidence so you know exactly what steps need to happen next in order for your divorce case to move forward without a hitch.
A qualified attorney will handle all of the paperwork necessary for court proceedings so everything is handled properly from beginning to end.
If you live in Melville, New York and you want to get a divorce, you'll need access to an experienced Long Island divorce attorney. Contact the Badanes Law Office to schedule an appointment today for a FREE consultation at (631) 239-1702 or contact us online.
Contact Information
Badanes Law Office
Phone:
(631) 239-1702
Email:
david@dbnylaw.com
Hours:
Mon - Fri: 9:00 AM - 6:00 PM Sat - Sun: CLOSED
Office Address:
Suffolk County Office:
Badanes Law Office 842 Route 25A (Fort Salonga Road) Northport, New York 11768 631-239-1702
Nassau County Office:
Badanes Law Office 405 RXR Plaza Uniondale, NY 11556 631-239-1702
How the Badanes Law Office Can Help
When you are going through a divorce, there is no doubt that the process will be taxing and difficult. It can also be hard to know what steps you need to take or what legal strategy you should put into action without professional assistance.
One of the most important things to do when going through this time in your life is to find a good divorce lawyer. Some of the top 5 qualities you should look for in a Melville matrimonial lawyer are:
Responsive (answers all phone calls and emails the same day or within 1 business day)
Knowledgeable
Speaks to you in "plain English"
Keeps you informed of the process
Trustworthy
With so many emotions and legal proceedings at play, your interests must be well-protected by an attorney who has many years of experience with family law cases involving divorce, mediation, child custody arrangements, spousal support payments, property distribution, and more.
If you need help navigating through your divorce questions, contact us online today or call (631) 239-1702 to discuss your case.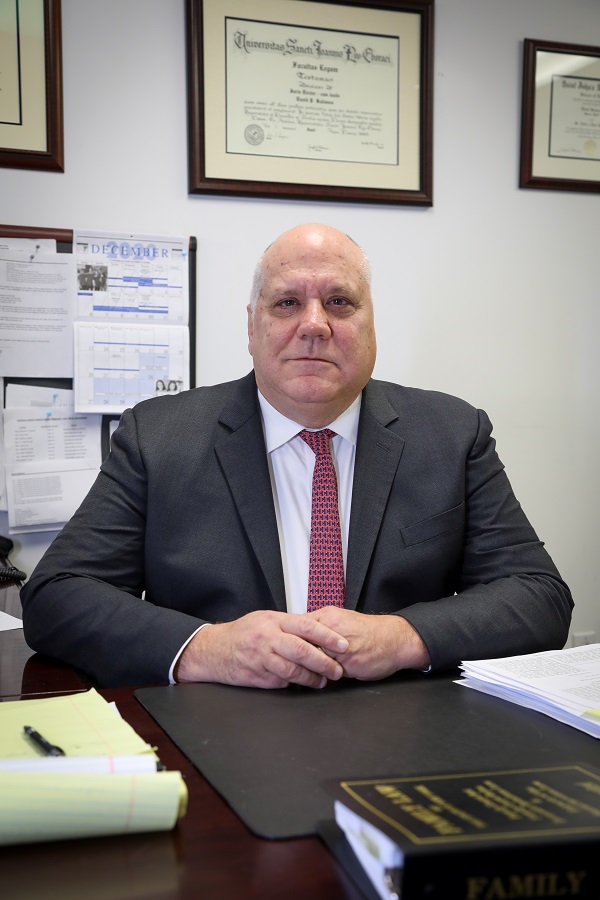 Book Your FREE Divorce Consultation
Call (631) 239-1702 or contact us to tell us about your case today.
Ask A Divorce Lawyer Serving Melville, New York
What is a Health Care Proxy?
A Health Care Proxy allows you to appoint an individual who will be able to make medical decisions for your behalf in the event that something happens. If, for example, you are injured and unable to speak or understand when a doctor asks if they should remove life support then it is essential that someone with power of attorney can act on your wishes.
A health care proxy also gives another person permission in the decision-making process when it comes to hospital visits, surgeries and end-of-life decisions.
How Much is a Divorce in New York Cost?
It is hard to predict how much a divorce will cost. With each case having its own unique qualities (and sometimes people), it can be difficult or even impossible to state how much it would take in order cover everything. The best thing to do is to set up a free consultation with a top rated attorney such as David Badanes, Esq. by calling (631) 239-1702.
Can I be granted a no-fault divorce in New York?
The New York State court system has moved with the times, enacting a no-fault divorce law in October 2010. However, it still allows for various grounds of divorce that can be claimed when filing an action to end a marriage and assign fault.
Where do I file a divorce complaint in New York?
A divorce complaint is filed in the Supreme Court of the State of New York, and in the county where either spouse lives. For example, Suffolk County.
Can I file for divorce on my own without an attorney?
Divorce is no walk in the park, but you can make it a lot less stressful by hiring the right lawyer. You're my life and to get results when you hire an attorney experienced in divorce law.
Will I have to go to court for my divorce?
When a divorce is granted, the Judge will sign off on their decision and submit it to be filed. Depending on what happens in your case, you may not have to go to court.
How does divorce mediation work?
Divorce mediation is a less stressful option for those who want to avoid the expensive and time-consuming process of litigation. When two people separate their lives, they need someone on an impartial mediator's side that can help them work through disagreements about how much each person will receive during divorce proceedings.
Can a soon-to-be ex-spouse change a minor child's last name without the other parent's permission during a divorce?
Parents may not be too happy if they find out the name their child has been using for years is going to change. When a request is made, notice must usually be given before it can happen so that everyone knows what's happening and parents have time to protest against any final decision.
How can you prove fault for divorce?
This is a complicated question especially since New York is a no-fault divorce State. You should discuss the exact matters of your situation and case with an attorney. Proving "fault" is not necessarily the purpose of or the benefit that a working with an attorney will provide you if your goal is to get the best possible outcome for you and, if applicable, your children.
FYI: In New York, the following reasons are acceptable for divorce: adultery, separation, irretrievably broken relationship between the husband and wife, prison, abandonment and abuse.
Can a spouse get a divorce without the other spouse's signature?
Yes, you can get a divorce without your husband/wife's signature if your spouse cannot be located or he/she does not respond to the summons in New York.
About Melville, New York
Melville, New York is known as a hamlet located in the Town of Huntington, on North Shore Long Island, in Suffolk County, New York. The population was 18,985, according to the 2010 census. There are over 2000 households which is why there are some many complicated family matters ranging from estate planning to family law that require the help of attorneys.
When you think of Melville, you also think of Route 110, Broad Hollow Road, and its stream of corporate offices with plush landscaping details. Popular landmarks nearby include: White Post Farms of Melville, Schmitts Farm Haunt, and Arboretum Park just to name a few.
As far as the weather, the summers are hot and humid. The winter months on Long Island are cold, windy, and wet — it is partly cloudy all year round.
Cities Near Melville, NY
Bethpage, 11714, 11801, 11803, 11804
Deer Park, 11703, 11729
Dix Hills, 11729, 11731, 11746, 11747
Elwood, 11731, 11740, 11743
Hicksville, 11801
Huntington Station, 11743, 11746
Huntington, 11721, 11724, 11740, 11743
Jericho, 11590, 11753, 11801, 11853
North Amityville, 11701, 11726
North Lindenhurst, 11701, 11757
Plainview, 11797, 11803
South Farmingdale, NY 11735, 11758
South Huntington, 11746
Syosset, 11773, 11791
West Babylon, 11704, 11757
Wheatley Heights, 11798
Book Your FREE Divorce Consultation Now
Work with a divorce lawyer in Melville, NY who understands your needs and wants. Let the Badanes Law Office help you get the best outcome. Call (631) 239-1702 or click here to contact us online.
Related Practice Areas to Divorce:
Family law, child custody, child support, estate planning, and alimony.