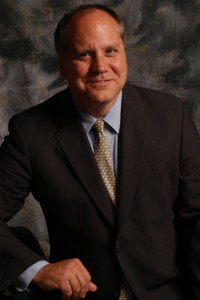 The Badanes Law Office Difference
In addition to having extensive experience in all matters related to divorce, child custody, child support, divorce mediation, orders of protection, distribution of marital assets, spousal maintenance (alimony), prenuptial agreements and criminal defense, we are unique in that:
David Badanes personally handles each client and matter. Each client gets personalized attention. Mr. Badanes prides himself in responding to each client's emails and telephone calls within one business day, and usually in the same day. Mr. Badanes provides personal, trustworthy, honest and knowledgeable representation. He is dedicated to making sure that you receive the best legal assistance possible. He is experienced, proactive and highly successful in managing client cases with great care and attention to detail.
TOP RATED ATTORNEY ON AVVO.COM
VOTED AS BEST FAMILY LAW ATTORNEY FOR CLIENT SATISFACTION BY THE AMERICAN INSTITUTE OF FAMILY LAW ATTORNEYS
DAVID BADANES IS THE OWNER OF THREE COPYRIGHTS ON HIS ARTICLES CONCERNING:

"Child Support and Child Custody Issues in a Divorce: What You Don't Know Can Hurt You"

RECOMMEND BY CLIENTS AND OTHER ATTORNEYS
EXPERIENCED, COMPASSIONATE, CARING, AGGRESSIVE
DEDICATED ATTORNEY FIGHTS FOR YOU
HIGHLY SUCCESSFUL RECORD
David Badanes, Esq. has been approved to the panel of attorneys that are selected to represent children in Family Court matters in Suffolk County Family Court. "I am honored to have been selected for this prestigious role by the Court system."
David Badanes, Esq. is also an esteemed Educator for the Long Island and New York legal community, currently featuring his on-demand course "New York Matrimonial Law from A to Z" on LawLine here. The course received an outstanding 96.36/100 rating and was called a "user friendly" and "very informative" program by Registrants.
Additionally, Mr. Badanes is a Recognized Expert Speaker and ongoing Lecturer for Marino Legal Academy for Matrimonial Law. "Your lecture was the best of the day." – Marino Legal Academy.
Watch David Badanes lecture about Matrimonial Law here.
David Badanes is also passionate about helping his community. On a recent interview with WLINY, Long Island's #1 internet radio station, David shares valuable marketing insights to help solo entrepreneurs and practitioners promote their services and products.
Check out David Badanes's interview with WLINY here.
David also in an interview on the "Law You Should Know" radio talk show discusses everything couples should know about pre-nuptial and post-nuptial agreements. Mr. Badanes weighs in on common questions, debunking myths and explaining various pros and cons that couples should consider for themselves.
Listen to the entire "Law You Should Know" Radio Talk Show with David Badanes, Esq. here.
David lives in Northport.  He is a former director of the Northport Chamber of Commerce and is currently the Vice-President of the Northport-East Northport Board of Education.  David enjoys playing softball, hiking, skiing and the New York Mets.
Two Convenient Locations:
The Badanes Law Office has two main offices, in Northport, Suffolk County and Garden City, Nassau County. The Office also has satellite offices in Manhattan and Brooklyn.
Call the Badanes Law Office today at 631-239-1702.