Legal Representation for Complex & High Net Worth Divorce Cases on Long Island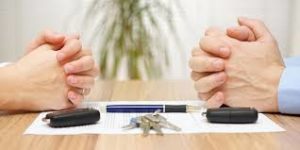 There are many issues that can make your divorce more complex. They include divorces with high net worth individuals, high income earning professionals, individuals who own businesses, and cases involving special need children.
If your divorce involves a high income earning professional or an individual with a high net worth, it is particularly important to work with an attorney experienced in handling complex divorce cases.
Similarly, if your divorce involves a special need child or other unique custody issues, you need an attorney who understands the special issues involved in these divorce matters.
Oftentimes, with complex high net worth or high income professionals, it is necessary to hire forensic accountants and business analysts. The Badanes Law Office has experience working with these third-party professionals to help in preparing your divorce case.
Distributing Assets and Marital Property
In a divorce, New York State divides marital property in an equitable manner.  This means that property is not necessarily divided 50/50, but, instead in a "fair" matter (i.e. equitable).  The first thing the Court must do is determine what is marital property.  In a divorce, only marital property is subject to distribution, whatever property is determined to be separate property, will remain your separate property.
Business Issues
Individuals or spouses that own a business involve specialized issues that must be handled in a divorce.  In many cases, the businesses will have a cash component.  Many times, one spouse will want to keep the business in their family.  In almost every case, the value of the business will need to be determined.
Issues Surrounding Child Custody and Child Support
If your marriage involved a child with special needs or other complex child custody issues, it is important to identify those issues up-front.  The special care and support needed for a special needs child must be brought to the court's attention and can be considered as a component for additional child support.
Spousal Maintenance (Alimony)
If one spouse has a large income or a high net worth, then the non-monied spouse should be entitled to a spousal maintenance (alimony) award.  Although, the new spousal maintenance formula has income caps, there are strategies for obtaining additional maintenance from the monied spouse.  Conversely, when representing the monied spouse, there are methods that can reduce or limit the amount of maintenance you will pay.
The Badanes Law Office. Our Difference.


When you work with The Badanes Law Office, you will work directly with our Principal attorney. Our experienced divorce and family law attorney is aggressive, committed, prepared and devoted to your legal needs.  Your attorney will provide individualized attention, and will promptly attend to all aspects of your divorce, in and out of the courtroom.
Contact us today at (631) 239-1702 to discuss your divorce matter and we will put a plan together.
We have served several clients throughout Long Island, NY, including Suffolk County and Nassau County for complex divorce cases. Call today or contact us online here to discuss your needs. We have offices in Northport, NY and Garden City, NY.
Related Articles