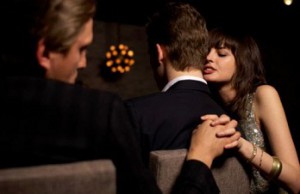 Believe it or not, Adultery is still a crime in New York State. Penal Law 255.17 states that a person is guilty of adultery when he/she engages in sexual intercourse with another person at a time when he/she has a living spouse. Adultery is classified as a Class B misdemeanor.
You cannot prosecute someone for adultery based solely on the testimony of the participants.  There has to be other evidence establishing that the defendant attempted to engage in sexual intercourse.
This prevents a vindictive girlfriend or boyfriend, of a married person, from going to the police and getting the married person arrested.
It is extremely rare for anyone to be arrested just for adultery.  Indeed, since 1972, only 13 persons have been charged with adultery. Of those 13 persons, only five actually were convicted of the crime.  In virtually every one of those cases, there was some other crime that was committed and the prosecuting attorney added adultery as just one of many crimes committed.
Accordingly, if you are involved in a divorce action or any other action and you have committed adultery, you should not be alarmed that you will be going to jail for your "crime."
David Badanes and the Badanes Law Office helps clients in both divorce cases and in criminal defense cases. If you live on Long Island and need an attorney, then call David Badanes at the Badanes Law Office at 631-239-1702 or email at david@dbnylaw.com.
The Badanes Law Office has offices in Northport, Garden City, Brooklyn and Manhattan.
Please like us on Facebook to get important legal news, tips and articles: www.facebook.com/BadanesLawOffice.