Need a Highly Competent Shoplifting Defense Lawyer in Suffolk County, Long Island?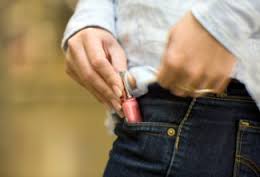 Shoplifting is when you are charged with the stealing (taking) of any goods with a value of less than $1,000.  Shoplifting is a misdemeanor and can lead to serious fines and up to 1 year in jail.If you are a resident of Long Island and have been charged with shoplifting (petit larceny), you need an aggressive attorney to protect your rights.
The Badanes Law Office has the experience to protect you and defend your legal rights.  We take the time to gather the facts and information that will help you in your defense.  In many cases, the Badanes Law Office can obtain a plea bargain or even a dismissal of the charges against you.

Long Island is filled with retailers, strip malls and famous shopping centers where theft incidents are common. In fact, according to Newsday, there were well over 100 theft incidents in the last year on Long Island.
Whether you are "at fault" or a mistake was made that resulted in your arrest for shoplifting, you can legally defend yourself. An experienced lawyer will be able to investigate the full details of your case and present you with the optimal legal strategy. They will also be experienced in defending you in the court room for your local courts, such as in Central Islip.
Contact An Experienced Shoplifting Attorney in Suffolk County Today
If you have been charged with Shoplifting (Petit Larceny) on Long Island, call the Badanes Law Office today for your free consultation at 631-239-1702. Mr. Badanes has successfully represented several clients who have been charged with shoplifting. As your advocate, we will protect your rights and aggressively represent you in and out of the courtroom. We will defend you to the full extent of the law.
We represent criminal defense clients in:
Northport, East Northport, Huntington, Centerport, Greenlawn, Commack, Dix Hills, Elwood, Fort Salonga, Kings Park, Melville, South Huntington, Huntington Station, Nesconset, Smithtown, Babylon, Islip, Central Islip, Centereach, Cold Spring Harbor, Deer Park, Farmingville, Hauppauge, Holbrook, Holtsville, Islandia, Port Jefferson, Riverhead, Stony Brook, Selden, Southold, Cutchogue, and all of Suffolk County.
Contact the Badanes Law Office today.