David P. Badanes, Esq.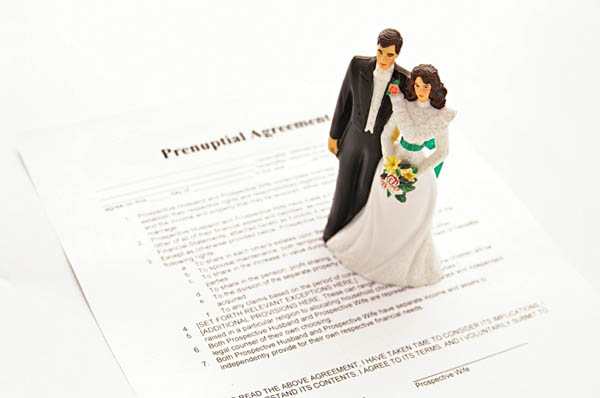 Most people believe that, in case of a divorce, a prenuptial agreement will only help the "rich" spouse. However, a recent case illustrates that the "not-so-rich" spouse can also benefit from a prenuptial agreement.
In Robbins v. Robbins , the parties signed a valid prenuptial agreement. In that case, the husband was a very successful businessman with significant assets, while the wife had very little assets. The prenuptial agreement provided that, in case of a divorce, some of the husband's pre-marital assets (i.e. his separate assets) would remain his assets and would not be subject to equitable distribution. However, the prenuptial agreement did not explicitly state what would happen to any debt related to the husband's separate assets. The court held that although a prenuptial agreement may be silent on the debt related to the husband's separate assets, that his property included both his assets and liabilities. Accordingly, the husband's separate assets included any debts related to his separate assets.
The result was that although the wife did not have any rights to the husband's separate assets, she also had no obligation or liabilities attached to the husband's debts tied to those assets. This protected the wife from those debts.
The lesson for the "not-so-rich" spouse is that a prenuptial agreement can protect you as well as the "rich" spouse. With a prenuptial agreement, any separate debts that the rich spouse has will not be your debts. Without a prenuptial agreement, each spouse would be equally responsible for those debts.
If you live in Suffolk County, Nassau County or in New York City, the Badanes Law Office can help you in drafting or negotiating a prenuptial agreementCall the Badanes Law Office today at: 631-239-1702, email us at: david@dbnylaw.com or visit our web site: www.dbnylaw.com.
Please "like" us on Facebook to get important industry news, tips and articles.