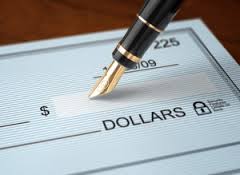 Alimony is sometimes also called "spousal maintenance" or "spousal support" payments. Regardless of its name, alimony payments are deductible in New York. However, it is important that your divorce agreement (usually called the Stipulation of Settlement) explicitly states that any alimony payments made are deductible.
You should always make your alimony payments by check and not in cash. You should always keep a record of your alimony payments.
When you submit your tax returns or consult with your accountant, make sure to inform your accountant that you have made alimony payments.
If you are getting divorced and need more information about alimony (spousal maintenance or spousal support), please call David Badanes and the Badanes Law Office. David Badanes and the Badanes Law Office have helped numerous individuals with their divorce. Contact the Badanes Law Office today at 631-239-1702 or email us at david@dbnylaw.com. The Badanes Law Office has two offices in Long Island: Northport and Garden City.
If you like our articles, you will find our eBook helpful too:
Download "7 Things You Should Know When Going Through a Divorce in New York" here: