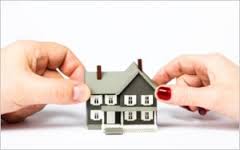 In New York State, you and your spouse's assets will be distributed by "equitable distribution." Equitable Distribution is basically a fancy word for dividing your property in a fair manner. This typically means that marital assets will be divided in a manner that is close to 50% to each party. However, the Court does not have to divide marital assets such that each party receives 50% of the marital assets or even close to 50%.
The first step in dividing assets is to determine all the assets and liabilities of both spouses. This involves a careful inventory. If you fail to identify an asset or liability, then it will be impossible for the Court to determine if it is a marital asset or a separate property asset.
Once an inventory of all property is performed, the next step is to determine if the particular asset is to be classified as either marital property or separate property. If the asset is classified as separate property, then it is your property and the Court will award you that property. The same applies to separate liabilities, if the liability is yours, then you will be liable for it.
In contrast, if the asset or liability is classified as marital property, then the Court needs to determine how it will be divided.
There is a presumption that all property is to be classified as marital property. Accordingly, if you want a property to be classified as your separate property, then you have the burden of proof to show that it is separate property.
Some typical examples of separate property are: (i) inherited property; (ii) gifts before marriage; (iii) gifts from a third-party during the marriage, that are specifically designated as a gift; and (iv) a house that was owned prior to the marriage and kept in your own name.
Once a property is classified as marital property, then the value of the asset must be determined. There are three different valuation dates: (i) at the time of the commencement of the action; (ii) at the time of the divorce; or (iii) sometime in between those two dates. Which date is chosen is complicated and depends on several factors. In general terms, your house will usually be valued at the time of the divorce while pensions and retirement accounts will usually be valued at the time of the commencement of the action.
The final step is to distribute the marital assets and liabilities in an equitable (fair) manner. Again, this does not mean that all the marital assets and liabilities will be divided exactly 50/50.
If you are thinking of getting divorce and need advice on equitable distribution, the Badanes Law Office can help you. Call Long Island divorce lawyer David Badanes and the Badanes Law Office today at 631-239-1702, or email David at david@dbnylaw.com. The Badanes Law Office has offices in Northport, Suffolk County and Garden City, Nassau County.
If you like our articles, you will find our eBook helpful too:
Download "7 Things You Should Know When Going Through a Divorce in New York" here: