Divorce Attorney in Nesconset, NY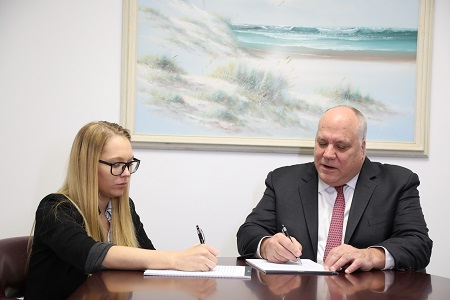 When a couple decides to get a divorce, it can be a very difficult time for all involved. There are many things to consider, such as dividing assets and deciding custody of any children. Hiring a good divorce lawyer in Nesconset, NY can help you explore different options and make the divorce process easier.
Below are some tips to help you find the best attorney that will represent your needs:
First, ask around for referrals. Friends, family, and co-workers may have had a good experience with a particular matrimonial lawyer.
Second, consider your needs and the level of service you need. Not all lawyers are created equal – some will specialize in complex cases, high net worth cases etc., and other may concentrate on mediation or simple uncontested divorces. Make sure the attorney you hire has direct recent experience where it counts.
Third, conduct a Google search and look at the attorney's Google reviews.
Fourth, set up a consultation with a divorce attorney to compare rates and services.
Don't be afraid to ask questions! Lawyers should be happy to answer any questions you have about the process or their legal services.
Tip: A smaller divorce law firm may be an advantage for many, as you will work with the Principal attorney. You will get, individualized, prompt service. The attorney will be accessible to you and respond in a timely manner. And you will get the expertise of a knowledgeable and experienced attorney who knows the Law. This is the case when you hire the Badanes Law Office.
The Badanes Law Office has been helping people through the difficult process of getting a divorce for decades. We understand what you are going through and we will fight for what is best for you and your family. Our goal is to get you the best possible outcome for your case, and what makes an outcome the "best" is different for each Client. We take the time to understand your needs because we know that each case is unique.
What To Do Next
If you're searching for a Nesconset divorce lawyer, contact us online today or call (631) 239-1702 for a free consultation. We are here for you and we are prepared to answer any questions you may have and provide you with support. We are quite responsive and you will often be able to speak to an attorney the same day or within 24 hours.
Contact Information
Badanes Law Office
Phone:
(631) 239-1702
Email:
david@dbnylaw.com
Hours:
Mon - Fri: 9:00 AM - 6:00 PM Sat - Sun: CLOSED
Office Address:
Suffolk County Office:
Badanes Law Office 842 Route 25A (Fort Salonga Road) Northport, New York 11768 631-239-1702
Nassau County Office:
Badanes Law Office 405 RXR Plaza Uniondale, NY 11556 631-239-1702
Divorce Legal Services for Nesconset Residents
Our legal services include:
What Is A Contested Divorce?
If you and your soon-to-be ex-spouse cannot come up with an agreement on your own, and if you live in Nesconset, N.Y., the Suffolk County Supreme Court will hear your contested divorce matter. Going through litigation is inevitable but often necessary, as there is more at stake than just money. When a couples have children, it's very important to have legally sound agreements that cover all expected issues now and into the future.
How Does Divorce Mediation Work?
If you live in Nesconset, N.Y., you, like many other local  couples, may want to use a divorce mediation service.  Divorce mediation provides you with more control over the divorce process.
Divorce mediators, like David Badanes Esq., encourage collaboration and communication, which ensures privacy for both parties involved in this process while still providing an opportunity to reach resolution quickly without having any legal representation or involvement from outside sources like lawyers during negotiations. Many consider mediation an "amicable" way to proceed together and way to talk thru issues instead of litigating them.
What Is An Uncontested Divorce?
An uncontested divorce is when the divorcing couple has resolved all the issues involved in their divorce, prior to seeking an attorney's help. From there, the attorney can draft whatever agreements, documents and papers are necessary to effectuate a divorce.
For couples who have no children (or where all the children are over the age of 21), an uncontested divorce may be a good way to get a divorce.
You also don't need any grounds for your case if you live in New York as it is a No-Fault Divorce State; you do not need to "prove" why you want a divorce.
What Is A High Net Worth Divorce In New York?
The divorce process can be a difficult time for those involved, and one of the largest issues is the division of property or assets, especially for individuals with high net worth.  Although there is no formal definition of a "high net worth divorce", it typically involves couples, where the total assets are greater than 1 million dollars or where one party is earning over $500,000 in income.
Whether you have a high net worth divorce, uncontested, contested or a divorce mediation, you will definitely need access to an experienced Nesconset, NY divorce lawyer to navigate through this terrain.
Whatever your needs, a seasoned, award-winning lawyer such as David P. Badanes will help you choose the best type of divorce.
Contact us online or call to schedule a FREE consultation at: 631-239-1702.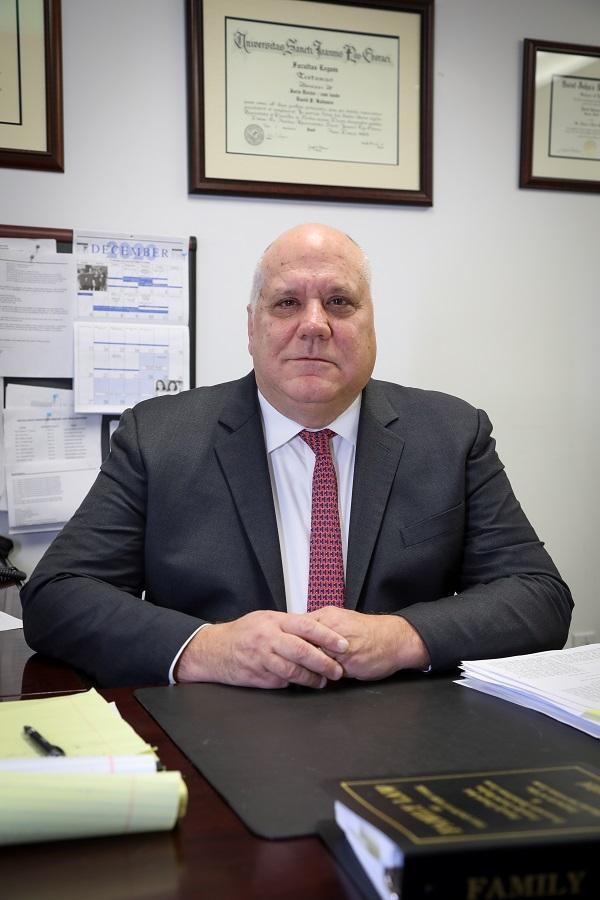 Book Your FREE Divorce Consultation
Call (631) 239-1702 or contact us to tell us about your case today.
How To File For Divorce In Nesconset, NY
If you are considering a divorce, it is important to understand the process and what to expect. In New York, there are specific steps that must be followed in order to get a divorce.
Hiring an experienced divorce lawyer serving Nesconset, NY will ensure your divorce is handled properly and that you file for divorce through the right process, so that you achieve a promising outcome.
Nesconset Divorce FAQs
Like many of our clients, you may have many questions about how to get a divorce in Nesconset. Here are a few of the most common questions we get about divorce:
Who gets the house in a divorce in Nesconset?
Who will get to keep the marital home will vary depending on the facts of the case.  In most situations, the house may have to eventually be sold and both parties would divide the net profit.  However, if the house is considered the separate property of one of the parties, that person may be able to retain the house.
Is my spouse entitled to my 401k?
If the 401(k) was earned of funded during the marriage, then your spouse is entitled to the marital portion of the 401(k).  Similarly, pensions and other retirement benefits earned during the marriage are marital property and your spouse is entitled to the marital portion of the pension or retirement benefit.
How long will it take to divorce my spouse?
In a true uncontested divorce, once the documents are submitted to the Court's clerk, it usually takes between 4 – 6 months before the Judge will issue the Judgment of Divorce.  However, the exact time will depend on many factors, so you should check with your attorney.
For a contested divorce, the amount of time it will take will vary from 1 year to 3 years, depending on how many times you go to court and other factors.
What are 3 common reasons for divorce in New York?
Since New York State is now a no-fault State, there are no statistics on the "reasons" for a divorce.
Schedule your FREE consultation today. Call the Badanes Law Office at 631-239-1702 or fill out the form on this page.
About Nesconset, NY
Nesconset is a small hamlet located in Suffolk County, New York. The area was first settled by the Native Americans and later homesteaded by the Smith family in the early 1800s.
Nesconset is known for its rich history and beautiful landscape. Today, the hamlet is home to many residents who enjoy its quiet neighborhoods and convenient location.
The population is approximately 13,293, as per the 2019 census records.