Commack, NY Divorce Lawyer
Need a divorce attorney in Commack, NY? When it comes to divorce, you need a divorce attorney who understands the entire process and can adapt to your unique situation.  David Badanes, Esq. is recognized as a top divorce lawyer in the Commack area and surrounding neighborhoods in Suffolk County.
Divorce in Commack, NY
If you or your spouse live in Commack, N.Y., then most likely you own a home. If you have children, you probably want your children to remain in the Commack School District. Although, each divorce is different, these are very common issues that the Badanes Law Office can help you with.
The Badanes Law Office is located in Northport on Route 25A (near McDonalds) a short 5 – 10 minute ride from most of Commack. In addition, the Badanes Law Office is very technologically savvy so we can meet with you via Zoom or Facetime.
Schedule an appointment today with divorce attorney David Badanes, Esq. Click here to contact us online or call (631) 239-1702.
Contact Information
Badanes Law Office
Phone:
(631) 239-1702
Email:
david@dbnylaw.com
Hours:
Mon - Fri: 9:00 AM - 6:00 PM Sat - Sun: CLOSED
Office Address:
Suffolk County Office:
Badanes Law Office 842 Route 25A (Fort Salonga Road) Northport, New York 11768 631-239-1702
Nassau County Office:
Badanes Law Office 405 RXR Plaza Uniondale, NY 11556 631-239-1702
How the Badanes Law Office Can Help
When it comes to getting a divorce, there are certain aspects that are important to understand.  You'll need to consider how you and your spouse will divide and split join assets, property, child custody arrangements, and in certain situations, spousal support or alimony.  David Badanes, Esq. has provided professional divorce and family law services in Commack, NY for several years and is recognized as a leading Long Island divorce attorney.
The motto of the Badanes Law Office is "The Law Firm with a Difference."  We make sure each client is properly advised and taken care of during the process of getting a divorce in Commack.  We make sure you are prepared for court, whether you are going to have a contested or uncontested divorce.
The Badanes Law Office and David Badanes will represent your interests, provide quality guidance both pre- and post-trial, and determine the best course of action at all times.
Schedule your FREE consultation today. Call (631) 239-1702 or contact us here.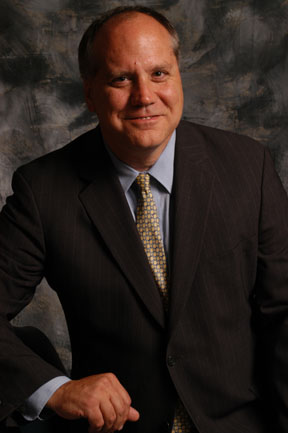 Book Your FREE Divorce Consultation
Call (631) 239-1702 or contact us to tell us about your case today.
Testimonials from Commack Divorce Clients
Commack Divorce FAQs
What are the procedures for a divorce?
How much does it cost to get divorced?
After the fixed costs of filing fees and documents, other variable costs include fees for document preparation and legal representation by an attorney.
How long does it take to get a divorce?
There are several factors that may affect the amount of time needed to get a divorce. Things like residency requirements, separation requirements, waiting periods, and other factors come into play during the divorce process.
What is an uncontested divorce?
An uncontested divorce is one in which there is no opposition to what is requested in the divorce complaint, or in which both parties agree to the divorce and the terms of the settlement.
Is there a way to get divorced without going to court?
Yes, in most cases going to court is unnecessary.
What forms do I need to file a divorce in New York?
All you need to file for a divorce in Commack, New York is a Summons with Notice.
Will I have to pay alimony/spousal support?
Alimony, spousal support or maintenance, will be determined as the divorce proceedings take place are based on several factors within both parties.
Does New York grant divorces base on marital fault?
In October 2010 New York became the last state to enact a No-Fault divorce law.
Can I get an annulment in New York?
New York allows for the annulment of a marriage in certain situations and we advise you to call our divorce attorney to discuss your situation.
Do I really need to hire a Commack, New York divorce attorney?
Working with a local divorce attorney has many benefits, including knowledge of the Court system, the ability to meet in person, and improved service and accessibility, to name a few. You should always select an attorney that understands your case is unique and who will take the time to understand your individual needs and goals.
Cities Nearby
David Badanes, Esq. serves Commack, NY with divorce attorney services, as well as the following towns around Commack throughout Suffolk and Nassau County:
Elwood, NY (11731, 11740, 11743)
East Northport, NY (11768)
Dix Hills, NY (11729, 11731, 11756, 11747)
Kings Park, NY (11754)
Hauppauge, NY (11787, 11788)
Smithtown, NY (11725, 11754, 11780, 11787)
Brentwood, NY (11706, 11717)
South Huntington, NY (11746)
Deer Park, NY (11703, 11729, 11798)
Central Islip, NY (11716, 11722, 11749, 11752)
Huntington Station, NY (11743,11746)
Huntington, NY (11721, 11724, 11740, 11743)
Melville, NY (11735, 11746, 11747, 11775)
Nesconset, NY (11767)
North Bay Shore, NY (11706)